By Airon Rodrigues
Tackling SEO and the problems that derive from it, can at times, be complex. Whether it's your first day on the job or you're an experienced digital marketer, you can't do a first-class job with second-hand tools.
Thankfully in 2017, there's a tool for almost anything, from conducting a website audit to doing keyword research, it's amazing the difference an effective tool can make for SEO.
With most obstacles to overcome, it all starts with having the right tools, and this blog post provides just that with six essential SEO tools.
Arguably the most popular Analytics tool in the SEO world, Google Analytics is a free website analytic service supported by Google that provides insights into how users find and use a website. This tool reports on website performance, providing valuable data consisting of site visits, page views, bounce rate, average time on site, pages per visit and percentage of new visits.  This data is available to analyze on a day-to-day, month-to-month, and year-to-year perspective.
As one of the main features, Google Analytics can track various traffic types such as the search engine, direct visits, website referrals and marketing campaigns. This is beneficial because the ability to identify the most responsive traffic channels makes for improving marketing strategies and understanding what the target audience responds to.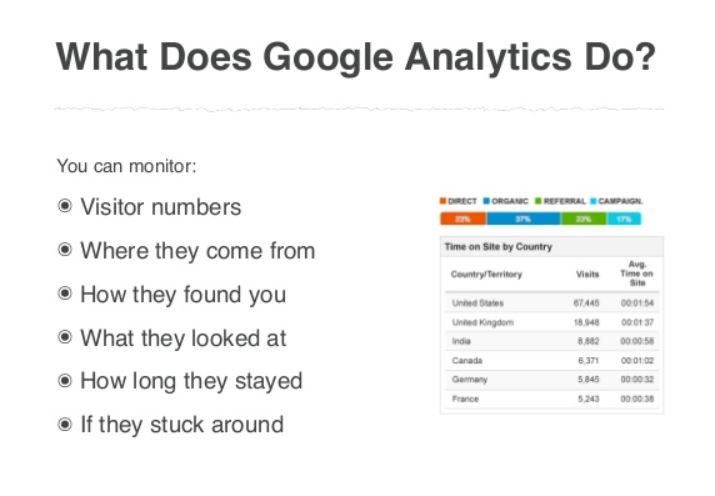 Previously known as Google Webmaster Tools, Google Search Console (GSC) is one of the most important tools for assessing the standard of a website. It's so important, that GSC should be set up and implemented immediately after launching a new website. Why? Because it helps you understand how Google crawls, analyzes and indexes your website.
GSC provides insights into crawling errors, HTML improvements, and sitemap indexation. A key part to GSC is Search Appearance, and as the name suggests, it reports how a website is presented within the search results. The appearance of a website can be influenced by many factors, with many them appearing within HTML Improvements. In this section, GSC collects all errors relating to meta descriptions, titles and non-indexable content.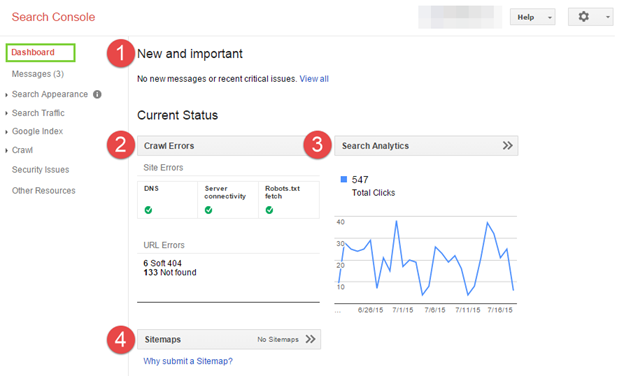 To manage tags or snippets on your website, you will need a powerful tool that can update tags and save time. Google Tag Manager (GTM) allows you to update all your tags instead of editing the site code. This reduces errors, making GTM a user-friendly solution to managing the tags, or the snippets of JavaScript that send information to third-parties. After tags have been implemented, GTM adds the appropriate tracking to your site, ensuring the tag management process works.
GTM allows you to add and update AdWords, Google Analytics, Firebase Analytics, Facebook, and 3rd party or custom tags from the Tag Manager user interface. There are many usual functionalities within GTM which make the tool more efficient such as built-in templates and a built-in user management system to collaborate more efficiently.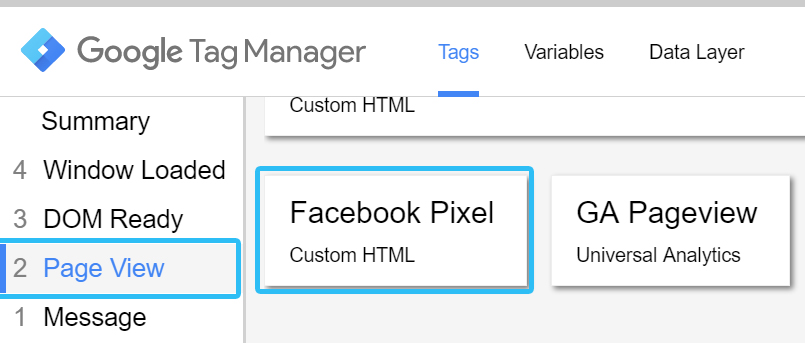 Maybe you've heard of this crazy frog, maybe you haven't. For those familiar with this tool, will know the capabilities of our crawling friend. Screaming Frog allows you to crawl websites' URLs and identify key onsite elements to analyze onsite SEO. When you have plugged in the URL you want to crawl, you can analyze links, CSS, images and all on-site SEO factors such as meta tags and onsite content. There are various guides explaining the different features of the tool, that can speed up the process.
In addition, Screaming Frog reports back the status code of each URL, as well as those that contain 302 or 404 errors. This tool is available for download on PC or Mac.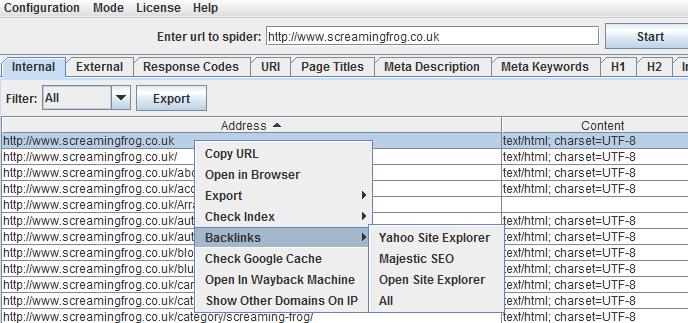 If you ever in the mood to spy on your competitors, SEMrush is your go-to tool. This tool provides information regarding which keywords are driving traffic to your website, as well as the terms competitors are currently using. One of the key benefits of SEMrush is that it collects data directly from search engines, tracking each keyword separately in its database. In addition, the collected data is refreshed on a regular basis, ensuring the information displayed is accurate.
In short, SEMrush can identify which keywords any existing web page on the internet is ranking for as well as statistical details regarding specific keywords and related keywords. When conducting keyword and competitive research, SEMrush is the best tool for the job.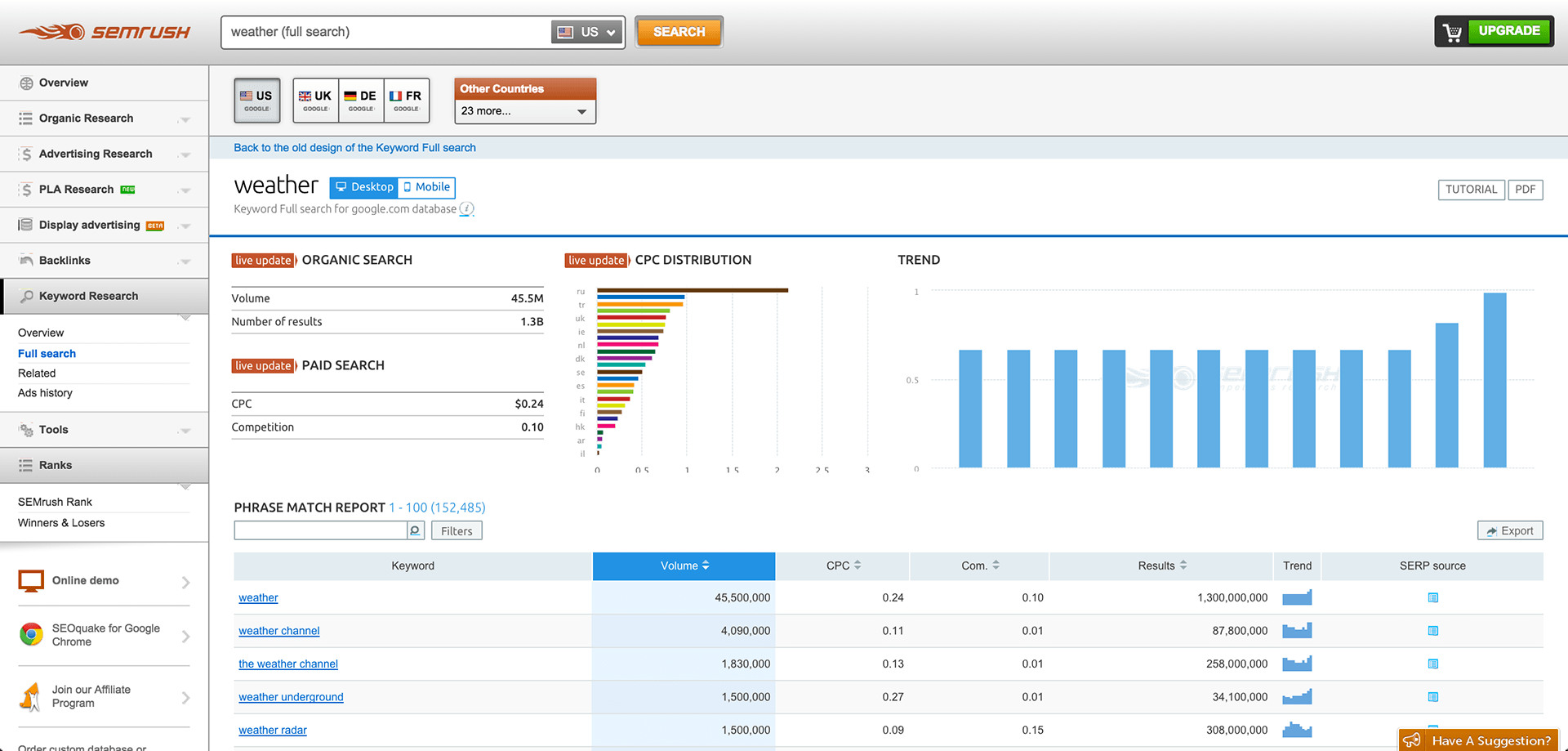 SEO PowerSuite is a software package that combines four different tools: Rank Tracker, WebSite Auditor, LinkAssistant, and SEO SpyGlass. These tools can be purchased as a package or separately.
Rank Tracker is arguably the most reliable platform for tracking keyword rankings across multiple websites. This tool instantly checks how a website ranks for specific keywords across different search engines. Rank Tracker makes it easy to track keyword performance, analyze competitors and create detailed reports.
Like Screaming Frog, WebSite Auditor analyzes an entire website for errors such as broken links, duplicate content, and on-site errors. The tool will recommend specific actions to optimize your website, as well as suggest the ideal keyword density for your site's content with exact placements of where keywords should be.
One of the more challenging and time-consuming factors of SEO is link-building. LinkAssistant makes the process easier by identifying valuable link partners and prospects. Through LinkAssistant, a user can create and upload a link directory, as well as manage email correspondence with link prospects, and monitor links over time.
Knowing what the competition is doing is a great way to stay ahead of the game. SEO SpyGlass reveals the entire link-building strategy of your competitors, including the number of backlinks, their Google PageRank and Alexa Traffic Rank, and the anchor and title keyword density.

Fenix SEO + Digital Marketing Extension
Available through the Google Chrome Web Store, our very own Fenix SEO + Digital Marketing Extension includes features such as an AMP Validator and the ability to detect and open XML Sitemaps and Robots.txt files. In addition, this extension can diagnose a page quickly against Google's Mobile Friendliness, Google Page Speed, and Copyscape Content Duplication.
Through the Fenix SEO Bulk SERPs Generator, up to 20 keywords can be inserted into a country specific Google Search engine and it will automatically open tabs with the search results loaded. Other features include identifying the status code for a given page, opening multiple links within the same window and providing the metadata of a page that is displayed in a user-friendly format.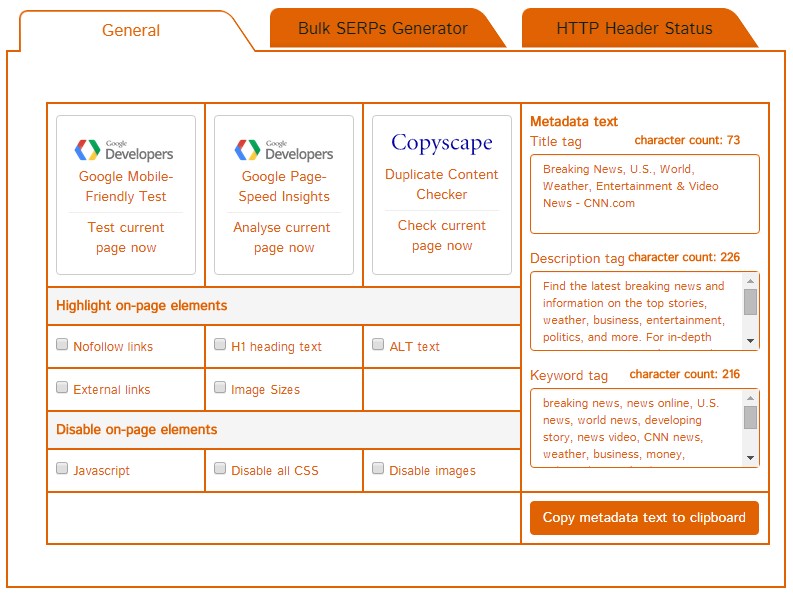 Thankfully, these aren't the only six available SEO tools, as there's no shortage of tools available online. It's all about finding the right tool for the job and those that work most efficiently. However, with these six tools, your SEO can only make a change for the better.