Ignite Search Weekly Wrap – 30th August 2017

100% Curated SEO/Online Marketing Goodness.
Key Industry Updates: 
SEO: Yandex upgrades search algorithm to better understand user searches
Yandex, Russia's largest search engine, announced they have transitioned to an upgraded search platform named "Korolyov." Named after a Russian satellite town northeast of Moscow that has long served as the center of Russia's space exploration, Korolyov adds two major upgrades above the Palekh system which was launched last November.
SEO: Google debuts giant new look for Local Inventory Ad product search in Knowledge Panels
Last May, Google introduced the ability to find out if a local retailer had specific products in stock right from the knowledge panel listing for the retailer. Now, it's dedicating a whole lot more real estate to the feature. Glenn Gabe, digital marketing consultant at G-Squared Interactive, tweeted a look at the update. Below are a couple of examples. It's available on both mobile and desktop and goes well beyond the simple "Search items at this store link" that Google originally showed.
Paid Search: Google AdWords doubles the number of Sitelinks on search ads
A few weeks ago, Google revamped the look and feel of the AdWords Sitelinks to make them a carousel tappable format. But with that change, Google has also doubled the number of sitelinks you can show on your AdWords search ads from four to eight. The updated help documentation use to say that on mobile devices it would "show up to 4 links" and now it reads "it can show up to 8 links" on mobile devices.
Paid Search: Google rolls out previously announced 'Landing Pages' mobile assessment tool
Bad landing pages, especially on mobile devices, can kill conversions. There are high bounce rates if users can't find desired information or the user experience is too cumbersome or slow. To help advertisers improve mobile performance, Google announced a new Landing Pages tool at Google Marketing Next earlier this year. It's designed to help marketers assess the mobile-friendliness of various URLs on their sites (as opposed to their entire sites). It is being rolled out in the next few weeks as a tab in the new AdWords experience.
Local: Google Maps local listings can now have videos uploaded
Google announced in the Local Guides Forum that they now are rolling out support to upload videos to Google Maps local listings on Android devices. The help document explains the feature is currently only available to Android users. Google wrote, "To add videos, you must use an Android device. To remove videos, you must use an Android device or a computer." Meg from Google announced this first to the Google Local Guides who earn points when they add videos or photos to local listings.
Local: Google upgrades flight and hotel search to provide price grid views & more
Google announced several upgrades to both their flight search and hotel search features to aid searchers in finding the most economical options for their trips. Rolling out on Google Flights is the ability to ability to click on "Dates" to see the calendar view of date combinations with the cheapest prices highlighted in green and the most expensive in red. You can also see price graphs over time if you have a certain length of trip in mind. This feature is available on mobile and rolling out to desktop later this year.
Mobile: Google Maps Android app adds 'find parking' feature to show you nearest parking garage
Google Maps is making it easy for Android users to find parking options. The Android app now has a "find parking" button on the direction card that is displayed once you search for your location. The button leads to a list of parking garages and lots near the intended location. Users can select their preferred parking option, and the app will automatically add it to their trip, along with walking directions from the parking spot to their destination.
Social: Facebook Publisher Changes, YouTube Breaking News Section, and Facebook Camera Updates
Welcome to this week's edition of the Social Media Marketing Talk Show, a news show for marketers who want to stay on the leading edge of social media. On this week's Social Media Marketing Talk Show with Erik Fisher, Kim Reynolds, and Jeff Sieh, we explore Facebook Publisher changes, YouTube Breaking News, Facebook Camera updates, and other breaking social media marketing news of the week!
Helpful Strategies, Tips & Tricks:
SEO: A Four-Step Guide on Keyword Mapping to Improve Your SEO and Content Strategy
The most effective search campaigns all require one essential ingredient: keywords. As the foundation for your SEO efforts, keywords serve as an outline for both your site's structure and potential content. Capitalizing on different points of entry is a smart way to increase traffic and expand your site's sphere of influence – particularly because visitors aren't always going to take the front entrance.
SEO: Broken Link Building: Answers to 6 of the Most Common Questions
Broken links are an epidemic. A recent study Rowe Digital (full disclosure: this is my company) looked at 90 publishers and websites and found over 65,000 broken outbound links (i.e., links generating 404 errors). Broken link building has existed as a strategy for many years, but its approach has continued to be honed and perfected.
SEO: How to Determine if a Page is "Low Quality" in Google's Eyes – Whiteboard Friday
What are the factors Google considers when weighing whether a page is high or low quality, and how can you identify those pages yourself? There's a laundry list of things to examine to determine which pages make the grade and which don't, from searcher behavior to page load times to spelling mistakes. Rand covers it all in this episode of Whiteboard Friday.
SEO: 6 web properties you can use to protect your branded search results (with real examples)
Working at an agency that does a large amount of online reputation and crisis management, brand protection is always top of mind. I've written about how autocomplete is your brand's true first impression, and that is still very much the case. What comes up when people search on your brand name also sheds light on your company's reputation — even when those results aren't from your own site.
Paid Search: 5 SEO features to make sure your ecommerce platform supports
When choosing an ecommerce platform to power your online store, it's important to consider search engine optimization (SEO) features in your decision-making process. No matter how experienced you are with SEO, when you put the power into a platform's hands, you may or may not end up with ability to control elements of your site that are essential to your ranking success.
Paid Search: How to Drive More Phone Call Conversions & Boost Your ROI
To achieve optimal results, digital marketers must ensure that ad spend monitoring is a part of their process. Getting a clear grasp of your digital ad campaign's online-to-offline impact will help you make better marketing decisions.
Content: How to Deal with Content and SEO When You Run a Small Business: SEMrush Solution
Running a small business often means that your resources are limited; no single-purpose teams, no unlimited budgets, and very little help. In these circumstances, the main resource of an SMB marketer is time. But since you pay in this coin for any and all tasks, you have no other choice but to spend it wisely.
Mobile: How to Implement AMP for E-Commerce
A buyer's overall experience is critical to closing a sale. When it comes to online shopping and e-commerce in general, the importance of speed cannot be emphasized enough. After all, more than 40 percent of users will leave a website if it takes more than three seconds to load. Search engines promote and give a higher priority to quickly loading mobile pages.
Social: How to rank #1 on YouTube search in 30 days [case study]
Ranking number one is easy! Of course, that is a bit of a tongue-in-cheek comment. After years of working in the search industry, I know that ranking number one in Google search is very, very difficult. But as for ranking number one on YouTube search? Maybe not so much. In fact, we've developed a process at Siege Media for achieving first-page rankings on YouTube search in less than a month. Using this process, we saw massive returns in terms of views for our ranking video.
Read Our Weekly Blog Post On Keyword Optimisation: Where To Place Keywords On A Webpage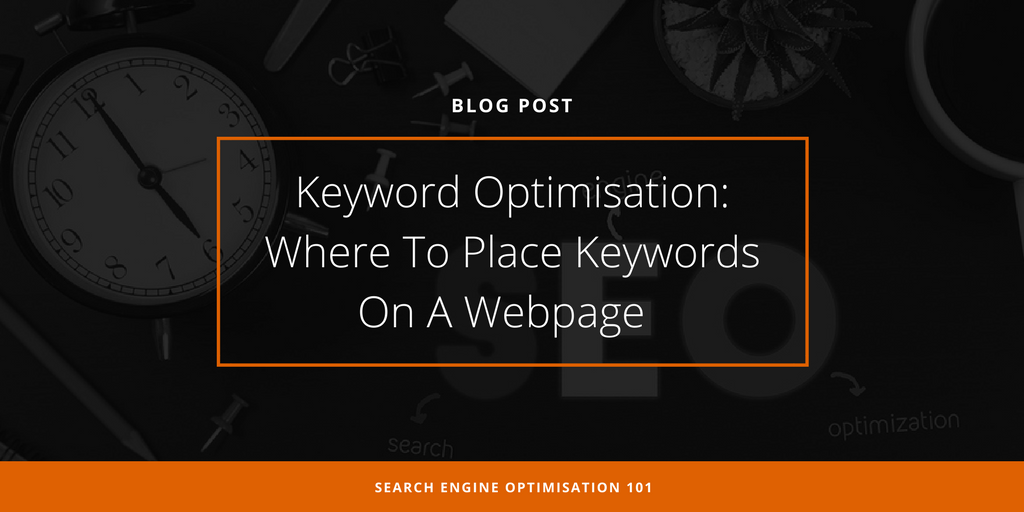 Video: Watch Our Video On Keyword Optimization And Where To Place Keywords – 28 August 2017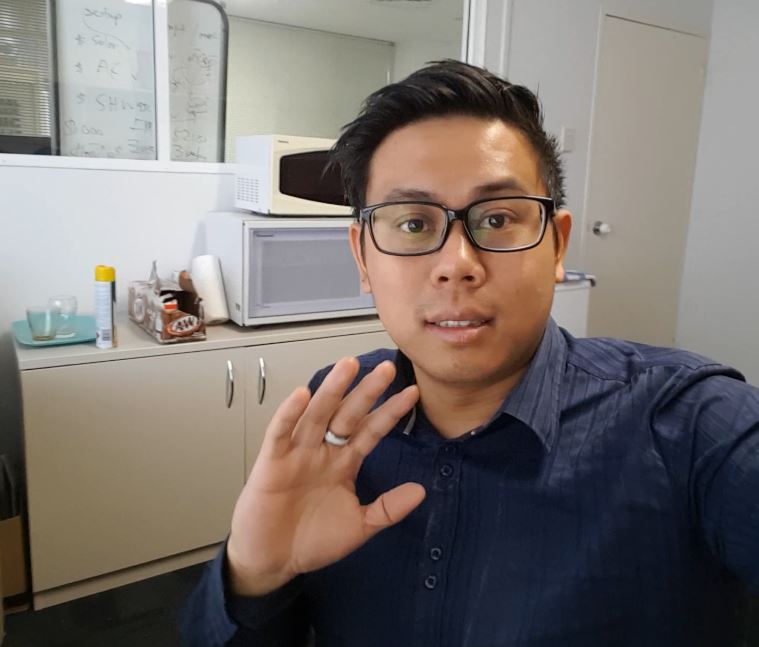 Video: English Google Webmaster Central office-hours hangout – 25 August 2017
Enjoy reading the Weekly Wrap?
Let us bring it to your inbox, every week.
Subscribe here