IGNITE SEARCH WEEKLY WRAP –
19th JUNE 2019
100% CURATED SEO/ONLINE MARKETING GOODNESS
HELPFUL STRATEGIES, TIPS & TRICKS:
SEO: Leaning into SEO as Google shifts from search engine to portal
How to prepare your company for Google's new search customer journey.

SEO: Why search needs to be combined with awareness for maximum impact
In this article, we discuss how TV and display will drive better performing search queries, which in turn can indicate the effectiveness of those channels themselves.

SEO: UX matters for search: Here are two reasons why
This article discusses two elements of UX are particularly relevant to SEO.

SEO: How to Mine the SERPs for SEO, Content & Customer Insights
In this article, you'll learn some techniques that can help you better understand the vocabulary likely to resonate with potential customers and related topics they want to engage with.

SEO: Video SEO: New tool by Trint helps make spoken words in videos crawlable
In this article, we discuss how Trint which can assist the crawlability and visibility of video content in search engines.

SEO: 10 Profit-Driving Chatbot Campaigns You Can Copy Today
This article has 10 recipes for results-driving Facebook bots you can clone for your own business or clients today.

SEO: Reports Of Google Traffic Loss After Implementing FAQ Schema
In this post, we report the effects of Google's FAQ schema on your website's traffic.

SEO: Is voice over-hyped? A new survey suggests lower adoption than previously thought
In this article, we share the latest stats virtual and voice assistants, and why this is important for your website.

SEO: It's time we rethink how we measure influencers for SEO
In this article, we share explain the impact influencers have on our SEO efforts and why we should incorporate them into your current marketing strategies.

SEO: How to Predict Your Organic Traffic: Two Methods
This article explains how to predict organic traffic with 2 easy to implement methods.

SEO: Google vs. Amazon: The Battle for Ecommerce Dominance
This article compares Google and Amazon in the Ecommerce field.

SEO: How to Strategically Think About Technical SEO – Whiteboard Friday
In this post, we share a video with Ben Estes from Distilled and his agency's tried-and-true framework for tackling technical SEO quandaries strategically.

SEO: 5 Ways You Might Mess up When Running SEO Split Tests
In this post, we outline five mistakes that we've fallen victim to over the course of three years of running SEO split tests, and that we commonly see others making.

Paid: 12 EASY Signs You Need to Rethink Your Paid Search Strategy
Here are a dozen signs to look out for that may indicate the need to rethink your current approach.

Paid: Build your PPC campaigns with this mini campaign builder script for Google Ads
This article hows you how to use scripts that lets you build or add keywords to your Google campaigns following standard best practice.

Paid: The Biggest Benefit of Google Display Ads (+ How to Leverage This!)
This article explains why expanding to awareness marketing on the Google Display Network is important to your account's success.

Paid: Decompose your ads, not your brand
This post explains why it is time to rethink the way brand assets are put together because now we have less control over dynamic ad formats in the final version.

Paid: Turn Your PPC To-Do List Into a Digital Strategy
In this post, we explain how your tactics that fill up your to-do list have already set the stage for your digital strategy and can help you prioritise and delegate with efficiency.

Paid: Drive New Customers and Incremental Gains with Amazon DSP
In this post, we share a video where you'll learn how to expand past your current buying strategies and use the Amazon DSP to reach brand new audiences.

Content: How to Manage & Maximize Visual Content Creation on a Large Scale
In this article, you'll learn how to overcome the challenges of managing and maximising the visual content creation process on a large scale.

Content: 7 Awesome Ecommerce Content Marketing Examples for 2019
Here are some of the top sites that do Ecommerce content marketing well.

Content: Think Micro if You Want to Do Influencer Marketing Right
In this article, we explain the benefits of incorporating micro-influencers to your influencer marketing program. 

Content: 10 Tips From Best-Selling Authors That Will Polish Your Content
In this article, we share 10 tips from best-selling authors that will grab your reader's attention.

Content: 5 Content Marketing Statistics to Improve Your 2019 Strategy
Here are five content marketing statistics to help boost your 2019 content strategy and its results.

Social: How to Add More Context to Your Social Media Content
Here are 3 ways you can add more context to your social media content that will enhance user engagement.

Social: Sentiment Analysis: What Marketers Need to Know
In this article, you'll discover how sentiment analysis can improve your marketing strategy.

Social: 8 Ways to Share Links on Instagram
In this article, you'll find eight distinct ways to share links on your Instagram profile and posts.

Social: Instagram Branded Content Ads: New Advertising Partnerships for Brands and Influencers
In this article, we share a video that explores Instagram branded content ads for brands and influencers, and Snapchat's new native checkout feature.

Social: How to Set Up YouTube TrueView Video Discovery Ads
In this article, you'll learn how to promote your videos with YouTube TrueView discovery ads.

Social: 7 Questions to Ask When Buying a Social Media Management Tool for Your Agency
Here is a list of seven questions that any agency should ask.

Local: The ultimate guide to strengthen your local SEO strategy
This post will guide you with four effective tactics to strengthen your local SEO strategy.
KEY INDUSTRY UPDATES:
SEO: Google To Pre-Announce Future Core Search Algorithm Updates
Google's Danny Sullivan said that Google "probably will" pre-announce future Google core updates.

SEO: Google Introduces Interactive Ads With 3D Objects
Google is introducing a new display ad format, called Swirl, that allows users to interact with 3D objects.

SEO: New Chrome Security Extension Flags Small Sites as Suspicious
Google announced two security features intended to make browsing safer. 

SEO: Google to add attribution to licensed lyrics providers
Google responds to the allegations that it scraped Genius lyrics without paying for that content.

SEO: Google Search Console drops preferred domain setting
Google announced it is no longer supporting the preferred domain setting in Google Search Console. In short, this feature is not moving from the old Google Search Console to the new version.

SEO: Google Duplex Bookings Tested In Mobile Search
Google is testing bookings using Google Duplex.

SEO: New Google User Interface Updates: Refine Layers, Mini-Carousels, Shopping Toggle, Mortgage Calculator & More
Google is testing numerous user interface features including Google Shopping Box toggle, a new design for Google's Mortgage Calculator and many more.

SEO: Google Search Console Missing Image Search Traffic Between June 5th & 7th
Google posted on the data anomalies page that due to an internal issue Search Console did not capture some image search statistics from June 5th through June 7th.

SEO: Google Doesn't Have A Fixed Time To Snapshot Rendered Content But…
Google's John Mueller said that GoogleBot is willing to wait about 5 seconds for its snapshot of rendered content, but can vary significantly for reasons like caching.

SEO: Google's John Mueller Explains How Sites Without Backlinks Are Discovered
Google's John Mueller explained how GoogleBot finds sites when there are no links pointing to them.

SEO: Google is Reportedly Adding Timestamps to YouTube Videos in Search Results
Google has been spotted testing the addition of timestamps for certain types of YouTube videos in search results.

SEO: Google: Core Update Is Not Like The Panda Algorithm
Google's Danny Sullivan said over the weekend that the Google core updates are not like the old or new Google Panda algorithms.

SEO: Google Posts Tests "Related To Your Search" – Showing You Relevant Google Posts
Google showing a new section to display Google Posts in a Google local panel.

SEO: Google: We Do Not Prioritize Portal Web Sites In Rankings
Google's John Mueller said Google does not give priority to a portal web site over a static web site in its search rankings.

SEO: Google's John Mueller Discusses June 2019 Update Recovery
Google's John Mueller was asked in a Webmaster Hangout what to do if a site is suffering a traffic loss due to Google's June 2019 broad core algorithm update. 

SEO: Google's John Mueller Predicts Dynamic Rendering Won't Be Needed in a Few Years
Google's John Mueller predicts that dynamic rendering will only be a temporary workaround for helping web crawlers process JavaScript.

SEO: Google Rolls Out a New Look for Desktop Search Results
Google has widely rolled out a new design for desktop search results which features colourful icons in the top navigation bar.

SEO: Google: Self-Referencing Canonicals Are Not Critical
Google's John Mueller recently stated that self-referencing canonical tags are not absolutely necessary, but they do help.

SEO: Sudden Spike In Google Search Console Errors & Google My Business Suspensions
There have been numerous spikes in error within the error report spotted within Google Search Console and increase in suspension notifications within Google My Business.

SEO: Google Top Stories Full Coverage Button
Google shows a larger Top Stories with a big Full Coverage button that takes you into Google News.

SEO: John Mueller: Google Doesn't Give Your Site an 'Authority' Score
Google's John Mueller said that Google doesn't specifically measure the authority of a website.

SEO: Google tests showing weekly site visits in automated ad extension
Google is currently testing a new Google Ads automated extension that highlights a site's popularity.

SEO: Bing Adds Batch URL Submissions To Webmaster Tools API
Bing announced yesterday that you can now batch submit up to 500 URLs per API request, so do 500 URLs in a single API request – instead of an API request per URL. 

SEO: Google SEO Myth Busting Video On Web Performance
Google's Martin Splitt releases a new video with Samsung's Ada Rose Cannon on the topic of web performance.

SEO: Yoast SEO 11.4 adds FAQ structured data, UX improvements
Yoast SEO's latest update enhances its FAQ blocks by automatically generating structured data to accompany questions and answers. 

SEO: Google Search Console Now Shows 90 Days of Search & Discover Data
Google is making an adjustment to the performance report in Search Console, which will now display 90 full days of data by default.

SEO: Google Proposes Building XML Sitemaps Into WordPress Core
Google's Pascal Birchler published a new project where Google and WordPress can integrate basic XML Sitemaps in WordPress Core.

SEO: Google: Links & Title Tags Matter To Ranking
Both Google's John Mueller & Gary Illyes confirms that links and title tags are still important for SEO.

SEO: Google's John Mueller Answers Whether Author Bio is Necessary
Google's John Mueller downplayed the necessity of author bio pages as a technical issue and suggested it was a user experience issue.

Social: LinkedIn Gets a Brand Refresh to Make it Feel "Warmer" and More Inviting
LinkedIn unveiled an update to its branding which features a slightly different logo, a new colour palette, and a custom font.

Social: Pinterest broadens e-commerce capabilities with 'Complete the Look' visual search feature
Pinterest has launched a new "Complete the Look" visual search tool that recommends relevant products in the home decor and fashion categories based on the context of the scene.

Social: Facebook Changes Reach of Comments in News Feed
Facebook announced a change to it's algorithms that will affect the reach of comments on a post.

Social: New Features To Help You Start Conversations and Build Community on LinkedIn
LinkedIn shares new features that will help initiate conversation to enhance engagement and user experience.

Mobile: Google AMP URLs not letting searchers click through to main site
Yet another Google bug may be impacting your traffic – this one is with Google AMP. 

Local: Google Tests Hotel Search Box Without Local Identifier
Google is showing a hotel finder box but without putting in the location of the searcher. 

Local: Google Maps displaying redirect notice alerts when users click on business website URLs
A bug within Google Maps may be resulting in traffic loss to company websites and locations.
Read Our Blog Posts: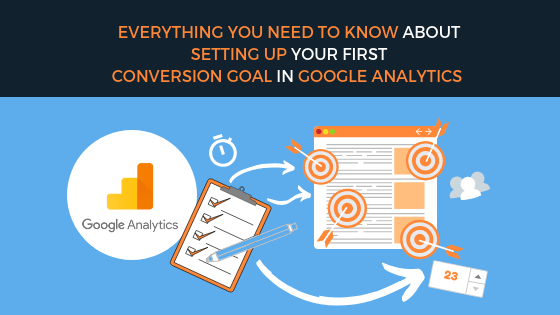 Everything Your Need To Know About Setting Up Your First Conversion Goal In Google Analytics