Ignite Search Weekly Wrap – 13th December 2017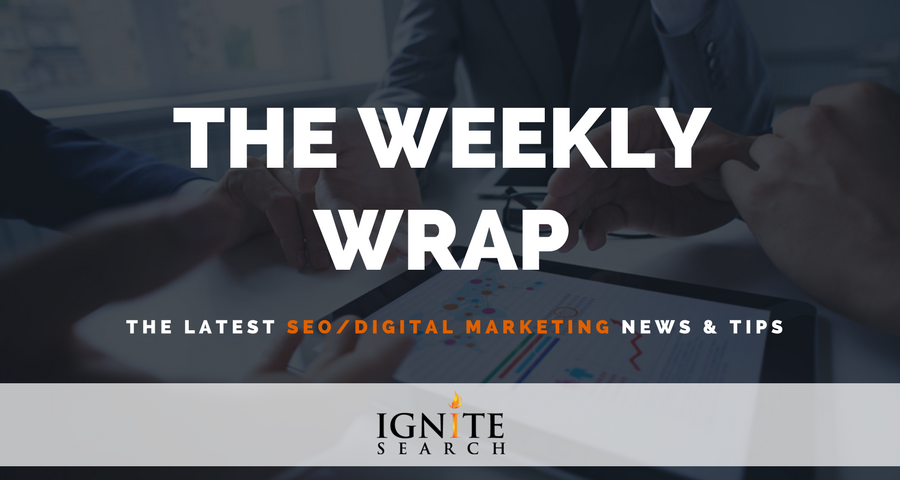 100% Curated SEO/Online Marketing Goodness
Key Industry Updates: 
SEO: Google revamps its SEO Starter Guide
Google announced that it has retired the old PDF version of the SEO Starter Guide originally released in 2008, over nine years ago, with a new web-based version of the guide. The last time Google updated this guide was several years ago. The new guide merges the Webmaster Academy and the old SEO Starter Guide PDF into this one resource section.
SEO: Google Search Console Notifying Webmasters Of TLS Upgrade Requirements
Anyone who has been managing website security for the past few years has been following the long phase out period of TLS version 1. We are moving to TLS version 1.2, as TLS 1 is no longer that safe. TLS beats SSL, people still confuse both, but TLS stands for Transport Layer Security and SSL stands for Secure Sockets Layer. For the past few years, there have been deadlines for webmasters to upgrade from TLS 1 to TLS 1.2 but those deadlines have been pushed off time after time.
Paid Search: Bing Ads now supports call conversion imports
Marketers running Bing Ads campaigns can now import call conversion data so they can tie calls back to campaign efforts for attribution. Third-party call-tracking systems can integrate directly with Bing Ads via the Offline Conversion Import tool or APIs. CallTrackingMetrics is among the first call-tracking services to participate in the program. The system can automatically send session and conversion data to Bing Ads campaigns.
Paid Search: New Quick Links In Google AdWords From Change History Page
This is a small, subtle change in the Google AdWords advertiser console but it can save a lot of you time if you know about it. In short, there are new links within the change history page to jump directly to the campaigns or ad groups you manage in your AdWords account. Google noted this change on Twitter and linked to their help document on the account history for AdWords.
Paid Search: Google's new custom intent audiences and you
In mid-November, pre-empting the hellish holiday shopping season, Google unveiled a slew of new features designed to help advertisers maximize their AdWords budgets. While promotion extensions and ad variations are neat and all, the thing I'm most stoked about is the new custom intent audiences feature on Google Display Network (GDN).
Local: How the Google Pigeon Update Changed Local Search Results
One of Google's biggest-impact algorithm updates was implemented for the sake of local search results, and local businesses typically saw the effects of the update in their website's analytics data. Google users certainly saw the impact, too, and that typically meant a different, and eventually better, search experience in terms of local businesses and the information pertaining to those businesses.
Local: Google's New Map Pin Design
Google has updated and rolled out the new map pin design for the local pack search results. Sergey Alakov spotted the test and then the rollout and I personally see the new map pins myself. This is just a design change and there is no apparent ranking or algorithm change that has gone along with it. We know Google is scheduled to roll out a new maps design so maybe this is one of those steps? Forum discussion at Twitter.
Social: Snapchat Redesign, Instagram Stories Changes, and Facebook Messenger for Kids
Welcome to this week's edition of the Social Media Marketing Talk Show, a news show for marketers who want to stay on the leading edge of social media. On this week's Social Media Marketing Talk Show with Michael Stelzner, we explore Snapchat redesign with Shaun Ayala, Instagram Stories changes, Facebook Messenger Kids, and more breaking social media marketing news of the week!
Helpful Strategies, Tips & Tricks:
SEO: What Do Google's New, Longer Snippets Mean for SEO? – Whiteboard Friday
Snippets and meta descriptions have brand-new character limits, and it's a big change for Google and SEOs alike. Learn about what's new, when it changed, and what it all means for SEO in this edition of Whiteboard Friday.
SEO: Building Links with Data-Driven Content (Even When You Don't Have Any Data)
We all know that links are a huge part of SEO. They're like an underground currency that only nerds and marketing wonks exchange. Anyone who has tried to build links at scale knows why they're so coveted. Building links (the right way) is difficult. There are plenty of ways to build links badly – there's no shortage of spammy PBNs and forums littered with fake accounts and bots.
SEO: 10 Ways to Use Google Trends for Better SEO
If you're like me, you love SEO tools – especially free ones! One of the most underutilized free tools is Google Trends. Think of Google Trends as your personal barbershop, a place you can turn to get your finger on the pulse of the world. A word of caution: It's important to understand how to use it properly and not "discover trends" where none exist.
Paid Search: AdWords advertisers can use phone numbers & addresses for Google Customer Match targeting
Google has added more ways for businesses to target their known customers with AdWords campaigns. As of this month, advertisers can upload phone numbers and mailing addresses for Customer Match retargeting and similar audiences. Launched in 2015, Customer Match lets marketers upload lists of customers or other proprietary lists —  newsletter subscribers, for example — into Google AdWords to target (or exclude) search and display ads to those users. Until now, Customer Match only supported email list uploads.
Paid Search: 4 Paid Search Mistakes You Didn't Know You Were Making
Growth hacking through unpaid social media was popular several years ago, but as any SEM expert can tell you now, those days are over. You have to pay to play if you want any return for your marketing dollars. As my team and I prepare to adapt to upcoming changes in SEM, we're looking at recent Google AdWords data from the first quarter of 2017. AdWords is no longer just the ads we see on the Google homepage, so we included search, dynamic search, shopping, YouTube, the display network, Gmail, and Google Analytics.
Content: How to Spy on Your Customers to Get Blog Ideas
The number one challenge that marketers had in 2017 was generating enough traffic and leads. This probably won't come as a surprise to anyone who has ever worked on the agency side, or for a boss that gave them goals, or as a business owner who wants to buy their lunch … as a matter of a fact, leads and traffic matter to everyone!
Local: 5 local search tactics your competitors probably aren't using
Local SEO is competitive and fierce. With more and more local businesses vying for the Google local three-pack — and ads and online directories occupying a large percentage of the remaining SERP real estate — your local SEO strategy has to be aggressive. So, what can you do to outrank your local competitors down the street, especially when you've all got the basics down? One approach is to use local SEO tactics that your competitors may not know about or aren't using. Here are five local SEO tactics you can implement to help get ahead of your competitors.
Social: 7 Reasons To Ditch Snapchat In Favor of Instagram Stories
It might sound a bit crazy, but it has only been a bit over a year since Instagram took a turn at Snapchat introducing Stories. I say "crazy" because Stories have become such an integral part of the whole Instagram experience, that it is impossible to imagine the platform without them anymore. In fact, nearly 30% of Instagram users are daily Stories users as well — and that percentage is growing as we speak. And yet, Snapchat is still there and still growing (albeit slowly). The Kylie Jenner and Ariana Grande generation are still loyal Snap fans.
Read Our Blog Post On  Why SEO Is A Long-Term Investment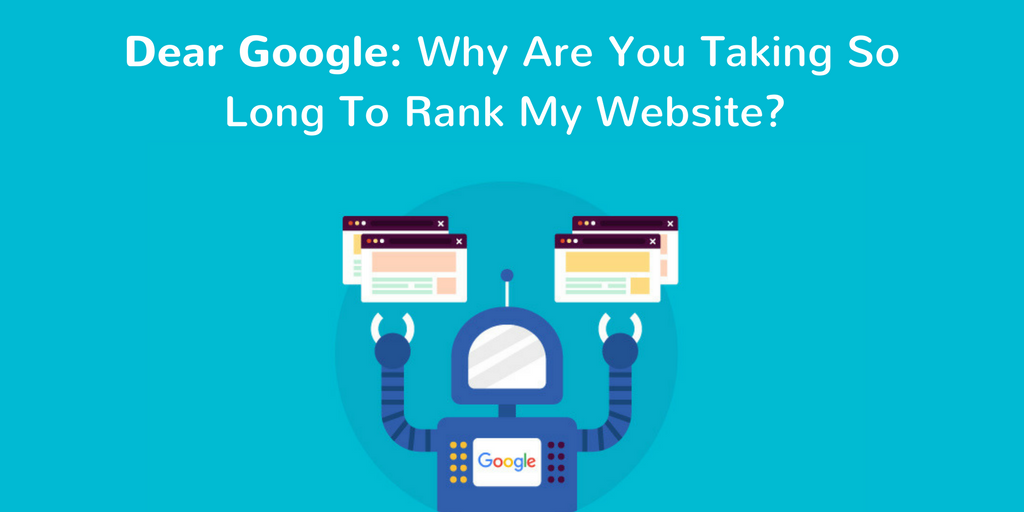 Video: English Google Webmaster Central office-hours hangout – 12 December 2017
Enjoy reading the Weekly Wrap?
Let us bring it to your inbox, every week.
Subscribe here!