Ignite Search Weekly Wrap – 11th October 2017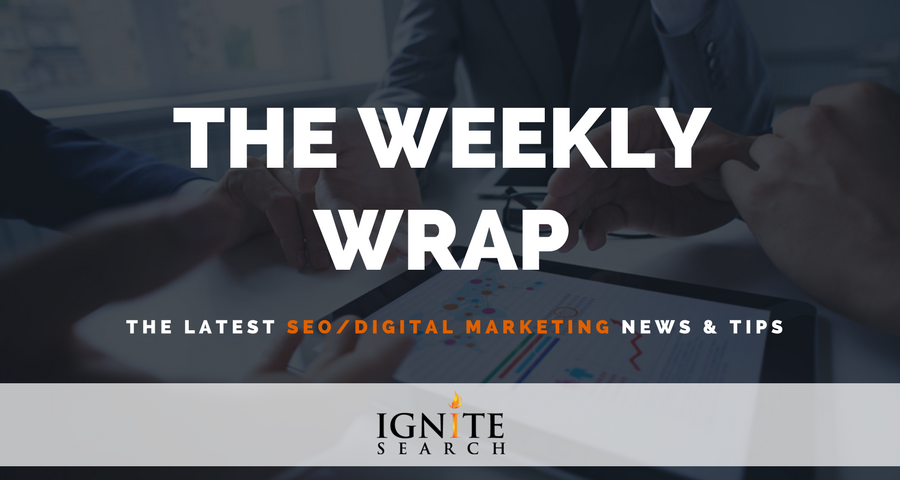 100% Curated SEO/Online Marketing Goodness
Key Industry Updates: 
SEO: Google Search Algorithm & Ranking Update : October 7th – 9th
Looks like we had a Google algorithm update over the weekend, starting probably late Friday, October 6th and rolling out over the weekend. Most took notice on Saturday, October 7th but the chatter is still fairly strong and will likely remain strong for the next couple of days.
SEO: Danny Sullivan Joins Google Today: Will It Help The Search Community?
While I was offline, my search mentor, Danny Sullivan announced he has accepted a job offer to work at Google. I'll be 100% honest, I did not see that coming, in fact, I don't think most of those who worked with him saw that coming and I don't think Danny expected it either.
Paid Search: Bing Ads launches automated bid strategy to 'Maximize Clicks'
Bing Ads has announced the rollout of an automated bid strategy aimed at maximizing the number of clicks advertisers can receive within their budgets. In August 2016, Bing Ads added the Enhanced CPC bid strategy, which automatically adjusts bids up or down based on the determined likelihood that a click will convert.
Paid Search: Google announces AdWords daily budgets can overspend by 2x, automatically
On Wednesday afternoon, Google AdWords notified advertisers in their accounts and on Twitter that a change had already happened to the way budgets get handled on a daily basis. It is not going over well. In the tweet, Google announced, "To help you hit your advertising goals, your campaigns can now spend up to twice your average daily budget."
Paid Search: Google Redesigning Flight Search Ads
Pete Meyers posted on Twitter that Google has a new look for the flight search ads results. So I tested it and I compared it from what we saw over a year ago and the answer is, it depends.
Paid Search: Apple Search Ads expanding to Canada, Mexico & Switzerland
The Apple App Store has announced it is expanding support for Search Ads into Canada, Mexico and Switzerland. Apple released Search Ads for the App Store a little over a year ago, with previous support limited to the US, the UK, New Zealand and Australia. Apple's Search Ad product is the iOS version of what Google Play has offered in its store for Android devices since 2015. Both are aimed at driving app discovery by users.
Local: New Google My Business Go-To Guides
Google's Marissa Nordahl from the Google My Business team announced in the Google My Business Help forums that they launched a new section called Go-To Guides. The Go-To Guides provides "short articles will help you and your business build a successful and high quality online presence." This section will cover the "benefits of using Google My Business and the basics of getting started, to tips on keeping your online information accurate and interacting and attracting new customers."
Paid Search: UPDATED: AdWords Scripts now available in new AdWords interface
AdWords Scripts are now available in the New AdWords interface, giving users a visual refresh, as well as some new capabilities that make management a bit easier, especially for advertisers with lots of scripts in their accounts. You can find scripts in the three-dot menu, under the Bulk Actions section. If you go there from your MCC account, you'll find your MCC-level scripts and, if you access the page from within an account, you'll see the scripts you've set up for that account.
Social: Instagram Polls, YouTube Video Card Changes, and New Google Tech
Welcome to this week's edition of the Social Media Marketing Talk Show, a news show for marketers who want to stay on the leading edge of social media. On this week's Social Media Marketing Talk Show with Michael Stelzner, we explore Instagram polls with Jeff Sieh, YouTube video card changes with Steve Dotto, new Google tech, and more breaking social media marketing news of the week!
Helpful Strategies, Tips & Tricks:
SEO: Getting SEO Value from rel="nofollow" Links – Whiteboard Friday
Plenty of websites that make it easy for you to contribute don't make it easy to earn a followed link from those contributions. While rel=nofollow links reign in the land of social media profiles, comments, and publishers, there's a few ways around it. In today's Whiteboard Friday, Rand shares five tactics to help you earn equity-passing followed links using traditionally nofollow-only platforms.
SEO: The Only 6 Keyword Research Tools You Need to Use
Keyword research is a science and an art. And that's why it's one of my favorite topics to discuss. There are tons of different factors at play. You want to rank for big terms that people are already searching for. But there are some problems with the biggest keywords. For example, you'll probably have to compete against massive brands. That means your chances of actually ranking aren't good. It might take you years and years to see any results. So how do you fix that? Here are six of my favorite keyword research tools to start with.
SEO: Fast and Easy SEO Hacks Your Startup Needs to Implement Today
Has anyone ever told you that SEO is complicated? Maybe it was a colleague or even an SEO consultant. They probably told you that SEO takes a lot of work and involves a lot of complex variables. You've also probably heard that SEO takes a long time to work. On the one hand, all of that is true to an extent. SEO can get deep, and it's hard to navigate those waters unless you know exactly what to do.
SEO: How to Build Links for Bing vs. Google
Have you ever wondered why you rank well (e.g., Page 1) on Google, but rank poorly (Page 4 or lower) on other search engines, like Bing? It can be confusing.  You've invested in SEO. Shouldn't optimizing for one search engine work for all search engines? Well, not always. Good SEO isn't only optimizing for one search engine. Google is the world's most popular search engine. Their algorithm updates have reshaped search and SEO time and time again.
Paid Search: 9 Ways to Avoid SEO Disaster During an E-Commerce Platform Migration
Updating your e-commerce platform can do a lot of positive things for your brand. But if you aren't careful, it can also wreak havoc on your site's authority with search engines.Here are nine things you should do to safeguard your SEO efforts during the process.
CRO: 32 Things You're Doing Wrong With Your Website Design
Website design can be difficult to master. When it comes to creating a design that boosts conversions and generates revenue, many businesses continue to struggle. Your website needs to be appealing, but it also needs to make money. It's still a common mistake for businesses to focus on a design that looks good rather than one that maximizes their conversion rates.
Content: Size Doesn't Matter: How a Small Team Can Win Big in Content Marketing
I started out six years ago with nothing. No website to my name, no connections in the industry, and absolutely no experience. I coded my own website, launched on a $75 budget, and went from there. Today, we have 40 handpicked writers that work entirely from home, a staff of team leaders and quality assistants, and we serve over 5,000 clients. How did we get here?
Local: A Guide to Getting Your Local Business to Top SERP Positions On All Devices
Recently, I remembered an amazing pizza place I visited a few times several years ago. I tried googling it for half an hour while commuting, but it was no use. But then again, five years had passed, and I wasn't sure the place still exists. Later that week, I decided to walk around that part of the city, hoping I would find it. You know what? I succeeded! They did have a website, but I still could not find it via Google and had to go directly to the website to access it.
Social: The Complete Guide to Using Twitter to Grow Your Business
At one point or another, you've probably asked yourself if Twitter is actually helpful for growing your business or if it's a total waste of time. The truth is, it's only helpful for promoting your brand if you know how to use it in the right ways. When I first started on Twitter, I didn't know much about growing my name on the platform. After some work, I now have over 270,000 followers. It didn't happen overnight, though. Like my header image says, you've got to make your own luck.
Read Our Weekly Blog Post On The Importance Of HTTPS And The SEO Benefits That Follow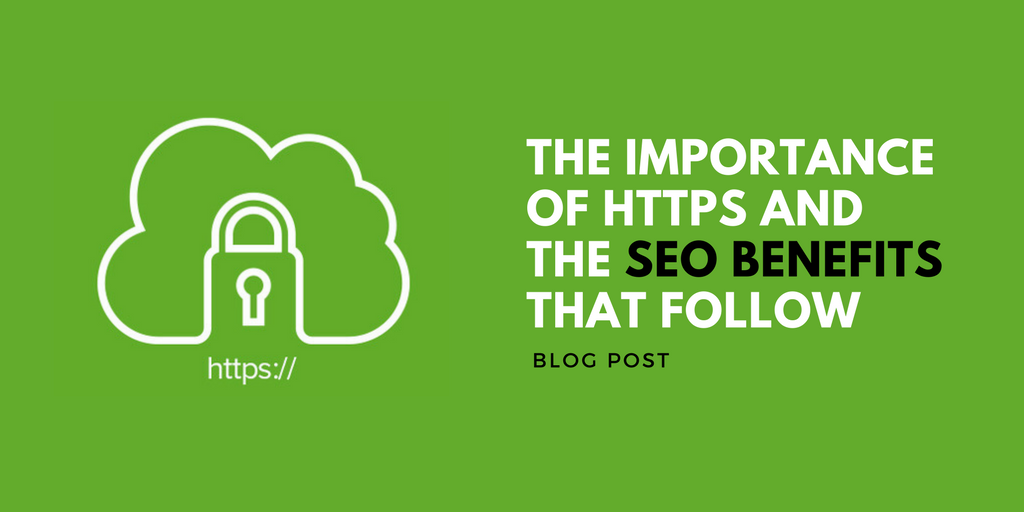 Video: English Google Webmaster Central office-hours hangout – 6th October 2017
Enjoy reading the Weekly Wrap?
Let us bring it to your inbox, every week.
Subscribe here!