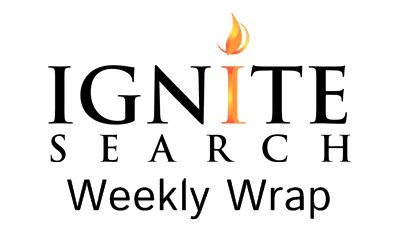 100% Curated SEO/Digital Marketing Goodness
Helpful Strategies, Tips & Tricks:
SEO/Mobile: How to Keep your Site Fast for Mobile-FriendlyIn this post Billy Hoffman is going to cover a few high-level best practices to keep in mind during your mobile site (re)design efforts.
SEO/Mobile: Google's Mobile Friendly Ranking Signal Will Not Affect Local Pack Listings
Gary Illyes, a Google Webmaster Trends Analyst, was speaking at Brighton SEO today, discussing the upcoming mobile friendly ranking signal that will be starting on April 21st.  And he had some interesting things to say about local businesses at their pack listings.
SEO: How Search Engines Process Links
Have you ever wondered why 404s, rel=canonicals, noindex, nofollow, and robots.txt work the way they do? Or have you never been clear on quite how they do all work? To help you understand, here is a very basic interpretation of how search engines crawl pages and add links to the link graph.
Here are the following upcoming Google Hangouts that focus on challenges facing webmasters around SEO. We find the Hangouts selectively insightful and we encourage to pick and choose topic that are of interest to you:
English Google Webmaster Central office-hours hangout – 21st April 2015
Paid Search: Google's Annual AdWords Livestream Set For May 5th
Google has set the date for its (now) annual AdWords livestream to announce upcoming product launches. Mark your calendar for 9:30am Pacific Time/12:30pm Eastern Time on May 5, 2015.
Jerry Dischler, VP of AdWords Product Management, will host the 45-minute livestream, available on the Inside AdWords blog.  The theme will be mobile's growing role in the customer journey.
 Social: 7 Takeaways From Social Media Marketing World 2015
Did you miss Social Media Marketing World 2015? Last month thousands of marketers converged yet again on San Diego for the world-class Social Media Marketing World (#SMMW15). Here are seven takeaways from the conference—seven things you need to know.
Key Industry Updates: 
SEO: Google Says The Penguin & Panda Algorithms Still Require Manual Data Pushes​
For those of you wondering what is going on with Google's popular Panda update and Penguin update, you are not alone. In short, it has been quiet and there have been no confirmed updates or data refreshes for either algorithms since 2014.
Yesterday, in a Google hangout, Google told us that the algorithms aren't updating regularly, that someone at Google kind of has to push them out manually.
SEO: Google Bolding Answers, Not Just Queries, In The Search Results​
Google is now bolding answers in the search results, not just the query or the synonym of your query in the search results.
SEO: Google Panda & Penguin Lack Real-Time Updates, Despite Google's Past Statements​
Google has suggested that having to wait months between for Panda and Penguin updates would be a thing of the past, since these were supposed to be happening on an ongoing basis now. But the company flip-flopped about this last week. Both still work on a periodic basis, with months elapsing between updates.
SEO: Google Launches Streamlined Lite Version Of Mobile Search Interface For Slower Connections​
Google announced last night that they've launched a new interface that is optimized for slower mobile connections. This way if you are trying to search Google on your mobile device and for some reason you are in an area that has unusually slow connection speeds, Google will tone down the search interface to make the search results load faster.
SEO: Google Drops Title & Images From In-Depth Articles​
Google has made some significant changes to the In Depth Articles format within the Google search results.
Local Search: Report: Google To Launch Search Service To Connect Searchers To Home Service Providers
Buzzfeed News reports Google is reportedly launching later this spring a search service to connect searchers to home-service providers such as plumbers, electricians, gardeners and other home-based service providers.
Paid Search: Google Shares AdWords "Store Visits" Metric Conversion Lift Data
​In December, Google launched the "store visits" metric as part of Estimated Total Conversions to help multi-location businesses tie the influence of their AdWords ads to in-store visits. Wednesday, the company released data on what businesses are seeing from this new metric.
Social: Instagram Post Notifications: This Week in Social Media
Among the top trending social media news, as reported by Social Media Examiner, Instagram Adds Post Notifications: Instagram introduced a new feature that allows you to receive push notifications "when your favorite accounts post a photo or video."
Enjoy reading the Weekly Wrap?
Let us bring it to you inbox, every week. Subscribe at http://www.ignitesearch.com.au/blog/subscribe-weekly-wrap/