Ignite Search Weekly Wrap – 22nd November 2017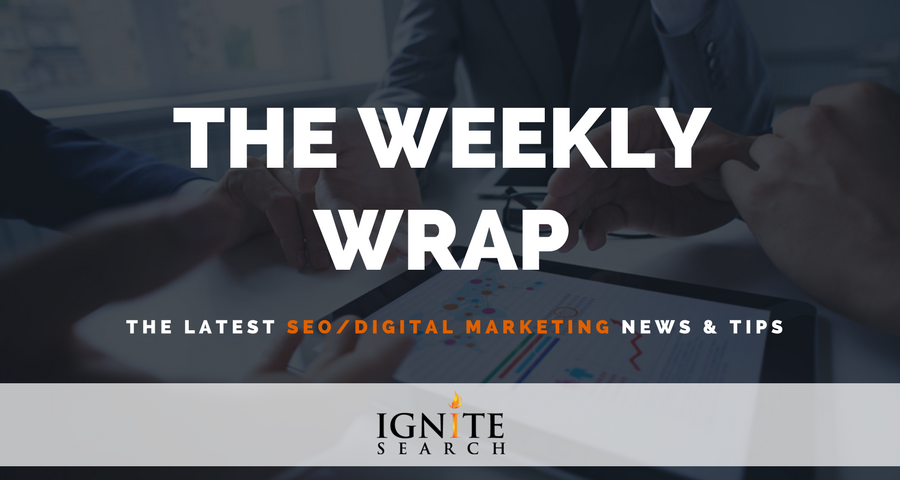 100% Curated SEO/Online Marketing Goodness
Key Industry Updates: 
SEO: Updated: Google Home Page Search Box Now Shows You Recent Searches By Default
Google has changed the default behavior of the search box on the Google.com home page. Now, when you go to Google's home page, the search box will automatically expand to show you your most recent searches. Seeing these recent searches automatically expand below the search box, before you even click into the search box to enter your search query, feels awkward. It almost feels like this is a bug. Matt Cutts, former Google search executive, said on Google+ he finds the experience "super annoying" and wants a way to opt out of this but cannot find the opt-out.
SEO: Google Adds New Features To Its Job Listings Search Tool Released Earlier This Year
After releasing its job listing search feature in June of this year, Google has updated the function so that new details about open positions will show up in search results. According to the announcement on the Google Search Blog, salary information, location settings and application choices can now be added to display directly in search along with the job posting.
SEO: Google News Adds New Referral URL Source That Publishers Should Begin Tracking
Google has quietly announced in its Google News forum that they have added a new URL referrer source that news publishers should begin tracking to get a "comprehensive view of traffic from Google News." In addition to tracking referrals from news.google.com, publishers should also track referrals from news.url.google.com. The change seems to be connected to the new RSS feed changes with Google News that we reported recently.
Paid Search: Google Rolls Out Adwords Promotion Extensions, Custom Intent Audiences & Ad Variations For Testing
Google made a few announcements for AdWords advertisers just in time, before Black Friday kicks off the holiday shopping season in the US next week. About a year ago, Google started testing promotion extensions in text ads. That beta extended to the new AdWords interface this summer. Now, they are rolling out globally in all supported AdWords languages and currencies in the new AdWords interface (aka the new AdWords experience).
Paid Search: Google Adwords Editor Updates To Support Budget Type Option For Video Ads & More
Google has rolled out version 12.2 of the AdWords Editor. It brings a nice number of new features including Gmail asset-based ads, full support for promotion and video extensions and a new budget-type option for video ads. The last update to the AdWords Editor was version 12.1, which brought Shopping Showcase Ads support.
Paid Search: Google Beefs Up Mobile Shopping Results For The Holidays, Adds More Product Info & Buying Guides
Google is beefing up its mobile shopping experience to prepare for the holidays, now showing buying guides for broad categories like "sewing machine" and "coffee grinder" searches and adding more product-related information for specific product searches. "When you search for a specific product, Google.com now shows you other helpful information, like related items, and allows you to compare reviews, prices and other specs, side by side," writes Google product management director for Google Shopping, Jennifer Liu on Google's The Keyword blog.
Local: Google Maps Gets Brighter UI, New Category Icons And More Color-Coding
Google is updating its Maps look and feel. The company has changed colors and added icons to correspond to places and business categories. The palette is also brighter. Food and drink is orange or gold, shopping is royal blue, services are lavender, entertainment is turquoise, outdoor activities and places are green and so on.
Social: Facebook Local App, Facebook Stories for Groups and Events, and Pinterest Pincodes
Welcome to this week's edition of the Social Media Marketing Talk Show, a news show for marketers who want to stay on the leading edge of social media. On this week's Social Media Marketing Talk Show with Michael Stelzner, we explore the new Facebook Local app with Mari Smith, Pinterest Pincodes with Alisa Meredith, Facebook Stories for Groups and Events, and other breaking social media marketing news of the week!
Helpful Strategies, Tips & Tricks:
SEO: How Google AdWords (PPC) Does and Doesn't Affect Organic Results – Whiteboard Friday
It's common industry knowledge that PPC can have an effect on our organic results. But what effect is that, exactly, and how does it work? In today's Whiteboard Friday, Rand covers the ways paid ads influence organic results — and one very important way it doesn't.
SEO: How & Why to Make Your Website More Secure
Thanks to the buzz around website hacking and personal data theft in recent years, most Internet users are aware that their sensitive information is at risk every time they surf the web. And yet, although the personal data of their visitors and customers is at risk, many businesses still aren't making website security a priority.
SEO: Why You Shouldn't Do Keyword Research for Your Blog Posts (And What to Do Instead)  
Researching the right keyword for a blog post is often the first step taken when writing.
We've been told for years that we need to find the right keywords if we want any shot at ranking high in the SERPs. We need to get the right keywords if we want our content to be relevant. But that's simply not true anymore. On top of that, you don't have the time that it takes to scout long-tail keywords all day. There are actually much more important things to focus on when it comes to blog posts. Now don't get me wrong, keyword research isn't dead.
SEO: SEO Cheat Sheet: Steal Your Competitor's Rankings, Traffic, and Leads
Search engine optimization isn't an easy task. There are hundreds, if not thousands, of ways to get more organic traffic and improve your SEO. On top of that, SEO takes countless months of work, testing, and trial and error. You have to go through the ups and downs of SEO to figure out what works and what doesn't. You need to learn what's worth your time and which tasks will destroy your budget before you can see any real results. It's not for the faint of heart and it isn't something you can do overnight. But you also need that organic traffic to survive.
SEO: How to Audit & Gain Insights from Your Keyword Lists
Keyword lists are important. They are the backbone of any SEO campaign. We create our keyword lists initially through a series of known understandings about our business, our industry, and using a set of tools to help us determine which terms to optimize for. Over time it's easy to forget that your keyword lists need to evolve as your company grows or as your industry changes.
Content: How to Combine SEO & Content for Bigger Wins
Companies of all sizes – from SMBs to large enterprises – need a cohesive approach to truly dominate the digital marketing front. If you want to achieve online success, aligning your SEO and content marketing strategies is crucial. But how exactly can it be done? On November 15, I had the pleasure of moderating a sponsored SEJThinkTank webinar presented by ScribbleLive's Christopher Hart and Chris Trappe. Hart and Trappe talked about how companies can make their SEO and content teams work together to score bigger marketing wins. Here is a recap of the webinar presentation.
Content: How to Build the Right Content Marketing Strategy for SEO Growth
Delivering content that best serves the needs of users is certainly top-of-mind for many SEOs since the Hummingbird algorithm update and subsequent buzz around RankBrain. It sounds easy enough in theory, but what does that actually mean in practice? Many SEOs believe that they're already doing this by driving their content strategy by virtue of keyword research alone.
Content: How Podcast Insights Grew Conversions 1099% with Onsite Retargeting
Holidays like Thanksgiving, Black Friday, Cyber Monday, Christmas and New Year present a great opportunity to capture visitors looking for deals, since holiday sales are worth more than $84 billion in the US alone. In this case study, we'll learn how Podcast Insights is using onsite retargeting and seasonal optins to convert abandoning visitors.
Social: How to Target Specialized Audiences With Facebook Ads
Do you want to improve the ROI of your Facebook ads and Instagram campaigns? Wondering how to reach specialized audiences with Facebook ad targeting? In this article, you'll learn how to create six refined target audiences for your Facebook and Instagram campaigns.
Read Our Blog Post On Yoast 2.0: A Detailed Look Into The WordPress Plugin.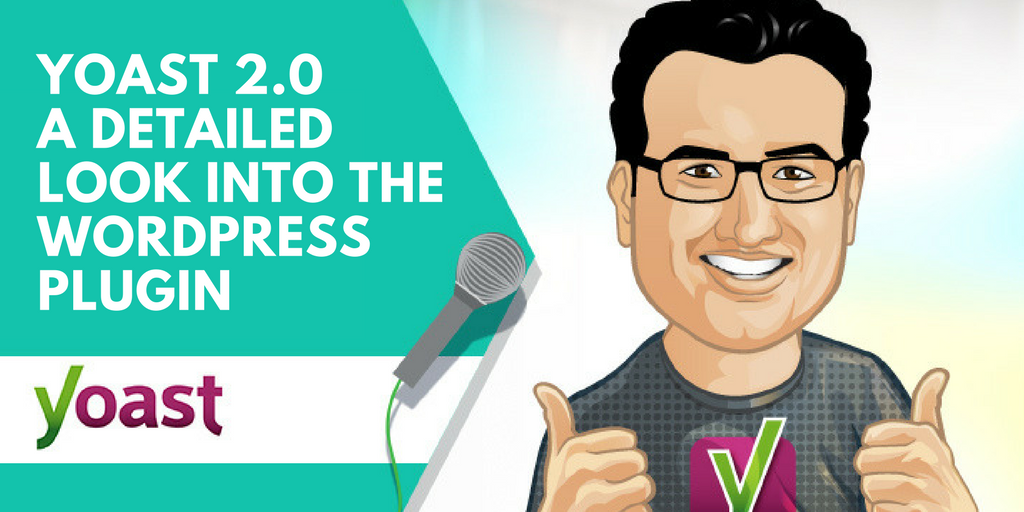 Enjoy reading the Weekly Wrap?
Let us bring it to your inbox, every week.
Subscribe here!