Ignite Search Weekly Wrap – 12th July 2017

100% Curated SEO/Online Marketing Goodness.

Key Industry Updates: 

SEO: Google Releases Google Earth Pro: Google Earth Free To Upgrade
Google announced in the Google Maps Help forums that they have finally released Google Earth Pro 7.3.0 for Mac, Windows and Linux. With this release, Google Earth Free users will automatically be upgraded to the Pro version for free. This will give Free users more advanced features such as advanced data import capabilities, more sophisticated measurement tools, higher-resolution printing, movie creation, and more.
SEO: Google Adds Trending Now to Knowledge Panel "People Also Search For"
Google has added a new feature to their knowledge panel that shows when a person related to the one in the knowledge graph is also trending. Here is an example for a search that brought up Serena Williams in the knowledge panel.  Under the "People also search for" section with additional people, it shows that two other people from similar searches are trending now.
SEO: Bing adds 'Popular Content' search results snippet section
Bing has added a new feature to its search results page, a box named "Popular Content." David Iwanow spotted this first, where if you search for brands such as [dropbox] or [shutterstock], among others, you get this new search result feature. The popular content section is a carousel-like feature that lets you click the right arrow to see more. The feature shows you popular content sections from the website or web page. It is similar to the sitelinks feature, which hyperlinks you to the more important sections of the website. But in this case, like with the Dropbox example, the links can all take you to the same page, the home page.
SEO: New Google AMP Video Error Notifications
Yesterday, Google began sending out new AMP errors for video embeds done wrong with AMP. The errors read "Missing embedded video on AMP page for" and lists your domain. I received the error and I dug into them and most of them the videos on those pages are so old that they either no longer exist or something else – they were not worth fixing because the content is so stale on those pages.
Paid Search: Google AdWords Adds Feature For Dynamic Search Ads In Ad Group
David Zagury sent me a screen shot on Twitter of AdWords launching a new feature in the new AdWords interface to create dynamic search ads as groups in standard campaigns. In the screen shot you can find a check box to "enable dynamic search ads for this campaign" and then you can set up an ad group for this group type as dynamic.
Paid Search: Bing Ads retiring Campaign Planner in favor of Keyword Planner
Bing Ads will be shutting down Campaign Planner on July 26. The Keyword Planner is taking over. Bing Ads launched its Campaign Planner tool with vertical benchmarks, trending and forecasting data, competitor performance and keyword suggestions in 2014. Almost exactly a year later, Bing Ads launched Keyword Planner in the US for keyword research, bid and budget estimating. Keyword Planner now offers a lot that Campaign Planner did, and Bing Ads says it will continue to add new capabilities throughout the year. The vertical insights offered in Campaign Planner, for example, can be found under "Your product category" in Keyword Planner.
Paid Search: Google AdSense New Native Ads Goes Against Webmaster Guidelines Principles
Yesterday, Google announced a new AdSense format named "native ads." The native ads come in two forms, (a) In-feed, In-article, and (b) Matched content. Both these formats are designed to "match the look and feel of your site" and blend into your content – which likely will drive more clicks on your ads – probably due to confusion. As Glenn Gabe put it, this is exactly what SEOs tell their clients not to do so they don't trigger some quality penalty.
Local: Google Updates GMB Insights Email
Google, just off releasing a raft of new products and still testing others, has significantly updated the monthly Insights email that is being sent to GMB account owners. This email, one of many email notifications that the GMB is sending out, has significantly more information than the previous email. Particularly this new email sends specific details instead of a rounding off at 999.
Local: Google adds menu tab to restaurants' local panel
Google has added a new tab to the local panel for many restaurants. The new tab is for accessing the restaurant's menu, and Google may show the tab if Google is able to pick out the menu items from the restaurant's menu. Sergey Alakov first noticed this, and I am able to replicate it for many local restaurants here. Below are some screen shots showing the menu tab next to the overview tab, and then when you click into the menu tab, a menu of a restaurant.
Social: Snapchat Links and Instagram Stories Video Replies
Welcome to this week's edition of the Social Media Marketing Talk Show, a news show for marketers who want to stay on the leading edge of social media. On this week's Social Media Marketing Talk Show with Michael Stelzner, we explore Snapchat links with Carlos Gil, Instagram Stories video replies with Jeff Sieh, and more breaking social media marketing news of the week!
Helpful Strategies, Tips & Tricks:
SEO: Key notes on optimizing for voice search: Conversation, content and context
Voice search, the topic that is on the virtual tip of every marketer's tongue, currently accounts for one out of every five Google mobile searches — and that number is expected to grow over time as digital assistants and smart home devices become more commonplace. For the modern-day SEO, the shift from manual text queries to voice commands has been subtle over time, but the potential impact over the next few years could be game-changing.
SEO: 3 Masterful SEO Insights That Will Change Your Life
Some SEO insights offer incremental improvement. Others can change your life forever. We need both. But today I want to focus on three life-changing insights. As you can probably guess, these aren't "tactics." These are fundamental ways of looking at your discipline. You may even have heard some of them before. But if there's one thing I've learned in life, it's that knowing is different from doing. These are three key insights that master SEOs put in practice in their daily lives.
SEO: Enhance Your Search Results: How to Get Started With Schema Markup
Want to improve your appearance in search results? Then you need to know how to implement schema markup. Schema provides the immediate benefit of enhancing the aesthetic of your search results and increasing your organic click-through rate. Getting started with schema can be confusing – it can be a very technical process. But any SEO can implement schema correctly without the help of a developer. Here's what you'll need to implement schema microdata.
SEO: 12 Reasons Why Your Rich Snippets Aren't Showing
Structured data markup is one of the greatest tools for creating enhanced results organically. Structured data is code that can be added to a website to help search engines provide more detailed results for users, appearing in the form of a rich snippet. You see them all the time on Google, especially in the search results for recipes and products. They tend to draw the eyes of searchers and, as a result, have higher click-through rates. There are many ways to implement structured data markup to achieve a featured snippet.
Paid Search: Your 6 new ways to use location targeting
As advertising platforms diversify the targeting options they provide, we are challenged to become more and more creative with exactly how we find and appeal to our customer bases. Years ago, simply targeting the geographic region of interest was an easy win for improved relevance and reach. But times have changed, and so have the stakes. Although location/geographic targeting is particularly advantageous to those with storefronts, there are improved tactics that impact those of us advertising goods and services that aren't in a traditional retail space. Provided below are six new approaches to geographic targeting to boost your digital marketing strategies.
Paid Search: 5 common mistakes made by B2B paid search novices
Here's a common scenario in the B2B marketing space: You're a member of your B2B company's marketing team. As part of that team, you've become accomplished in a variety of marketing channels, including email marketing, content marketing, organic search, trade shows and so forth. But your team hasn't yet taken the company into the paid search marketing channel. And as the most "digital-savvy" member of the group, you've been tapped to head the initiative. You're excited to take on this responsibility, but you're also nervous. Before you start, you should know that when it comes to PPC, B2B marketers tend to trip up in certain specific areas. To give you a leg up, I'm going to describe five common mistakes that B2B paid search novices tend to make and how you can avoid them. Good luck!
Content: 4 tips for becoming a content-producing machine and generating more organic traffic
We all know that amazing content is essential to success in digital marketing today — especially when it comes to search engine optimization (SEO). The problem for most people is finding the time to create it. Many of us already feel maxed out, kept busy running our business and serving customers, so it's difficult to find enough time to produce amazing content. And most find it nearly impossible to find enough time to produce lots of it. Does that describe you?
Content: 3 Ways SEO & Content Work Better Together
The relationship between SEO and content marketing can always feel a bit complicated – specifically in how the two fit together. Do they get along? Are they at odds with each other? If so, is it possible to ever make them work together? If you're trying to grow your qualified search traffic, you can't do it with only one; you have to combine your SEO efforts with engaging content.
Social: 5 Ways to Drive More Qualified Leads With LinkedIn Sales Navigator
LinkedIn isn't just growing. It's improving – and will continue to do so. Purchased by Microsoft last year, LinkedIn has proven to be quite the beneficiary of the software giant's global distribution platform; it reached 500 million users in April. LinkedIn's robust Sales Navigator drastically improves the B2B sales approach, from customized lead recommendations to real-time sales updates on both prospects and customers. Here are five ways you can use LinkedIn Sales Navigator to rock your B2B sales funnel.
Read Our Weekly Blog Post On SEO & Metadata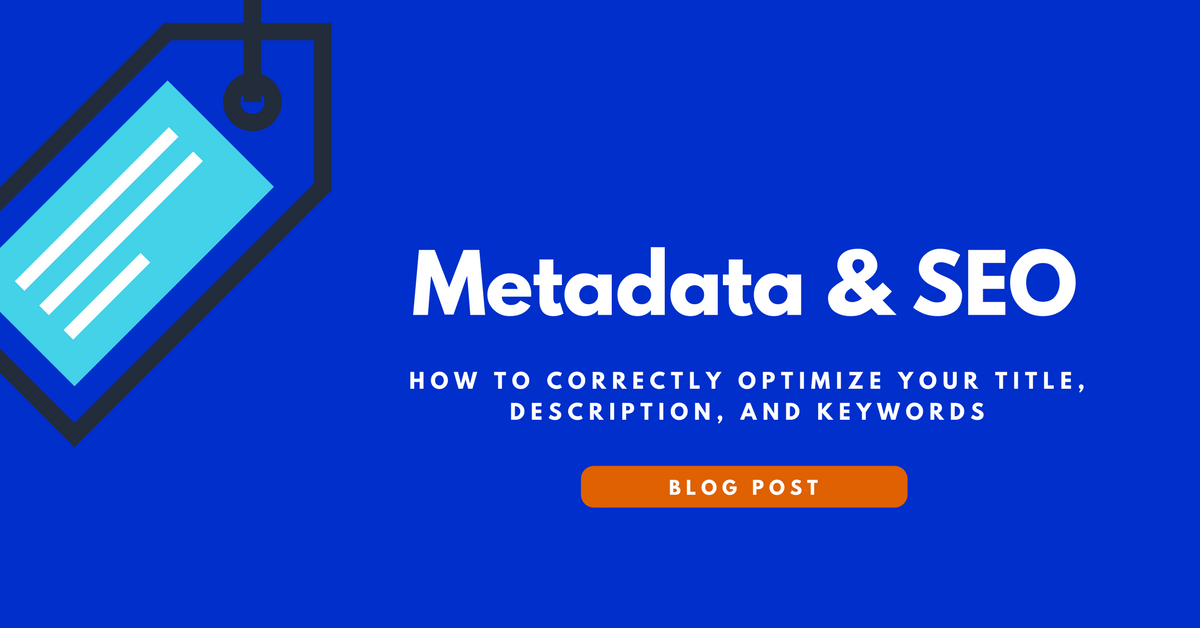 Read Our New Guest Post On Why Google Is No Longer Data Mining Your Emails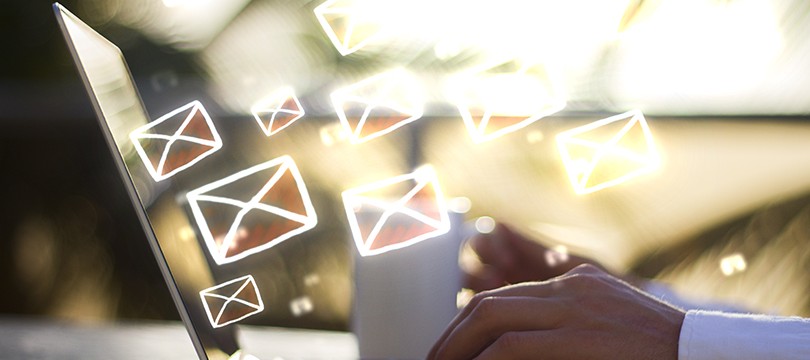 Video: English Google Webmaster Central office-hours hangout – 7 July 2017
Enjoy reading the Weekly Wrap?
Let us bring it to your inbox, every week.
Subscribe at http://www.ignitesearch.com.au/blog/subscribe-weekly-wrap/