Digital Marketing Intern Opportunity
Looking to become an Igniter?
Want to work from the most awesome agency office in Perth?
Want to be surrounded by the best minds in the branding, design & marketing industry?
Then you've come to the right place!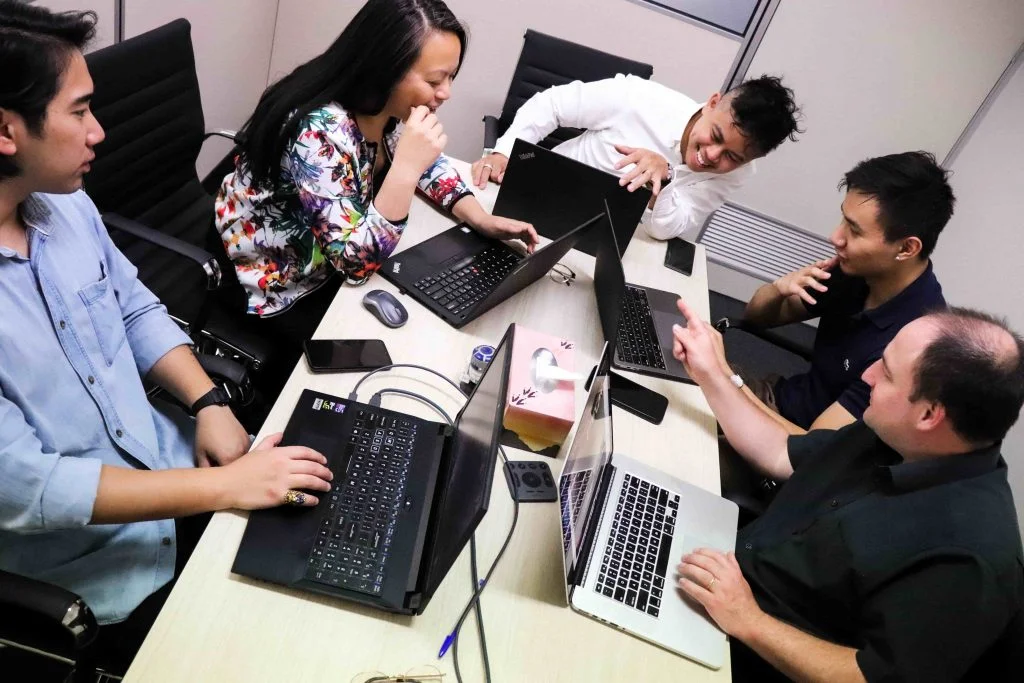 Position:
Digital Marketing Intern
Employment Location: Perth, Australia
If you are passionate about transforming visions into results, then this is the role for you!
Ignite Search internship opportunities are rare gemstones; they don't come around often and when they do, they get snapped up because of it's prized value…in fact every person that goes through our internship program says that when they left our program, they were a totally different person in that they learnt so much in such a short space of time.
We are pleased to announce that an opportunity has opened up to bring onboard a Digital Marketing intern to join our awesome, tight knit family clan.
If you are looking to build out a career in the exciting industry of digital marketing and would like a very solid foundation, with potential for joining the company down the track, then this may well be the internship you are looking for :).
Please read on below for more information:
ABOUT IGNITE SEARCH
Our mission is to be the trusted digital marketing agency that helps ambitious companies grow.
We have a very special company culture that is both inclusive and also motivating; we always strive to be the trailblazer for our clients, while having a lot of fun along the way!
Note: Candidates with little or no working experience are encouraged to apply!
Timeframe: 8 weeks part time
What you will learn:
We will aim to teach you skills that will include some or all of the below:

Ecommerce Management
Email Marketing
Website Coordination
Social Media
Search Engine Optimisation
Content Marketing
and more!
Personal attributes include:
Able to work to deadlines and take initiative and ownership of tasks
Strong communication skills with a focus to work as part of a larger team
High attention to detail and thrives in a fast-paced workplace
Highly organised, able to prioritise and multi-task across multple project
The curiousity and determination to solve problems as they arise
Strive to create quality work
Willingness to learn and adapt, is solutions focused
Ability to engage via multiple communication platforms such as Email, Slack, WhatsApp, Phone etc.
Excellent verbal communication skills
Excellent written communication skills
An aptitude to work off minimal instruction
Willing to push oneself to achieve greatness
Desirable attributes include:
University of TAFE level experience in marketing, advertising, public relations or similar
Experience with digital marketing implementation
Experience with design software such as Adobe Suite, Canva & Figma
Benefits Include:
AWESOME OFFICE – We are situated in the heart of East Victoria Park, with dozens of restaurants, cafes & grocery stores within a 100 metre radius
FREE PARKING – We offer unlimited free parking, so you do not ever have to pay for parking ever again
WEEKLY LUNCHES – A key part of our week, we head out to eat as a team, to kick back & relax!
EXTENSIVE TRAINING – We have an extensive guidelines and standard operating processes that you are able to learn from, to help integrate into the company culture
STRONG COMPANY CULTURE – With our brand vision, mission & values being strongly crysallised and communicate on a regular basis, you will be surrounded by individuals that are not only the best at what they do, but also highly collaborative and just downright fun to hang with!
POTENTIAL TO PROGRESS – Strong career progression opportunity lead in a future role as the team grows
& much more!
Now, while we personally (no bias here!) think our internship program is the best in the city, don't just rely on our word on how awesome being an Igniter is, check out the videos from past interns:
How to apply:
To apply for this role, please email through your resume as well as outline any personal projects that you believe best showcase both your passion and capability for digital marketing.
Please email documents through to info@ignitesearch.com.au & attention it to HR.
No recruitment agency calls or emails please